Are you concerned about rental car insurance when you travel? Don't worry, at Adobe Rent a Car we've got you covered!
Insurance coverage to meet your travel and business needs
At Adobe Rent a Car we offer the perfect insurance coverage to meet your travel and business needs.
We take pride in being the largest and most comprehensive rental car agency in all of Costa Rica. Choose from a wide range of options, from one-day rentals to long-term vehicle renting; and simple sedans to commercial vans or Pickups. What's more, we work directly with you, the client, to determine what type of vehicle and insurance coverage best fits your vacation or business needs. We promise no hidden fees and guarantee that each step of the rental process will be clear and hassle-free.
Is car rental insurance mandatory in Costa Rica?
Liability Protection Insurance (PLI)
PLI is mandatory for all vehicle rentals in Costa Rica and provides limited liability coverage for incidents involving third parties. The PLI daily rate is included in your rental agreement and is non-negotiable.
For third-party property damages, our Adobe PLI covers up to $20,000 with a 20% deductible or a minimum fee of $250. Note that the PLI does not cover any damages to the rental car itself.
In the event of injury or death of a third party not traveling in the rental car, your Adobe PLI covers up to US $100,000 per accident with no deductible.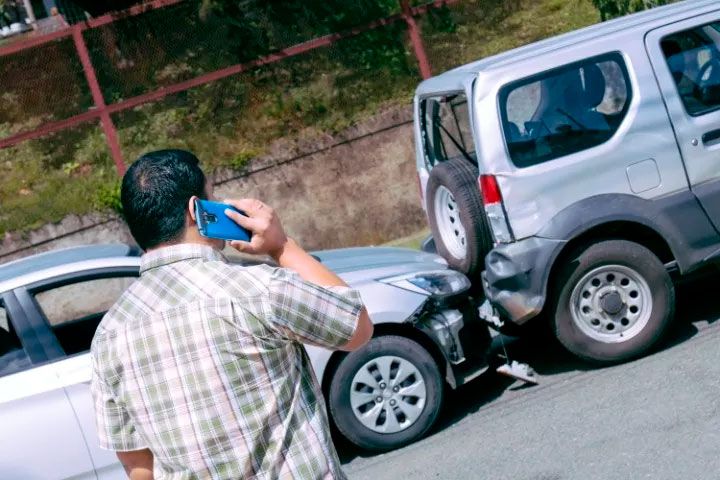 We also offer additional coverage options to ensure your peace of mind. Clients can choose from three distinct plans:
Adobe Loss and Damage Coverage (LDW)
The LDW provided by the renter's major credit card
Extended Protection Coverage (SPP) – recommended
A $1,000 guarantee deposit is required for all vehicle rentals. Clients can make the deposit with their valid Visa, Mastercard, or American Express credit card. Debit cards are accepted with some restrictions, and cash is not accepted. Upon return of the vehicle, we'll submit an electronic request to release the $1,000 deposit. The funds will be available depending on the bank's processing diligence.
How does car rental insurance work in Costa Rica?
At Adobe, we offer our clients professional and comprehensive coverage at reasonable and competitive rates with no hidden fees. When renting a car, you'll be given the option of choosing the coverage that best fits your needs. Choose from the following options:
Adobe Car Protection Plan (LDW):
Our LDW coverage provides basic rental car coverage during the duration of your rental, including:
LDW coverage waives the client's financial responsibility in the event of a collision or roll-over, as well as other damages to the rental car.
Note that vandalism and tire damages are not covered under the LDW.
LDW provides coverage for partial or total theft of the vehicle in accordance with Adobe terms and conditions.
The LDW deductible, or excess amount, is $1,000.
Note that third-party damages are not covered under the LDW.
One of our Adobe representatives will assist you with the legal and financial process required for submitting a claim in the event of a collision, roll over, or damage to the vehicle. Examples of incident processing include vehicle appraisal, damage and downtime reports, repair reports, among others.
Your Credit Card's LDW
Some clients opt to use their major credit card's LDW coverage (Visa, Mastercard, Discover or Amex). It is important that clients understand that by waiving our Adobe LDW, you assume 100% responsibility for any and all damages incurred to the car during the rental.
Clients must sign their claim so that we can assist with the credit card provider's processing requirements.

Some important facts to consider if you decline the Adobe LDW:
Make sure that your major credit card is current and provides LDW coverage in Costa Rica for the type of vehicle you are renting.
Remember that the owner of the card must also be the driver of the rental car.
Be aware of the terms and conditions of your credit card's LDW.
You can NOT waive the Adobe LDW if you pay with a debit card.
Extended Protection Coverage (SPP)
With our Supplemental Protection Plan (SPP), your concerns for safety and security are covered. Our SPP is a robust and comprehensive coverage that ensures our client's needs are taken care of during their stay; be it an accident in Guanacaste or a fender-bender in downtown San José.
Whether for vacation or business, our SPP ensures that your time in Costa Rica will be spent with confidence and peace of mind, no matter what happens on the road. Adobe SPP coverage includes:
Nation-wide 24/7 roadside assistance, including tow truck service.
No deductible. The PLI's 20% deductible for third-party damages is waived.
Insurance coverage is extended up to $5 million per event.
Vandalism damages to the car are covered, including to the tires and windows.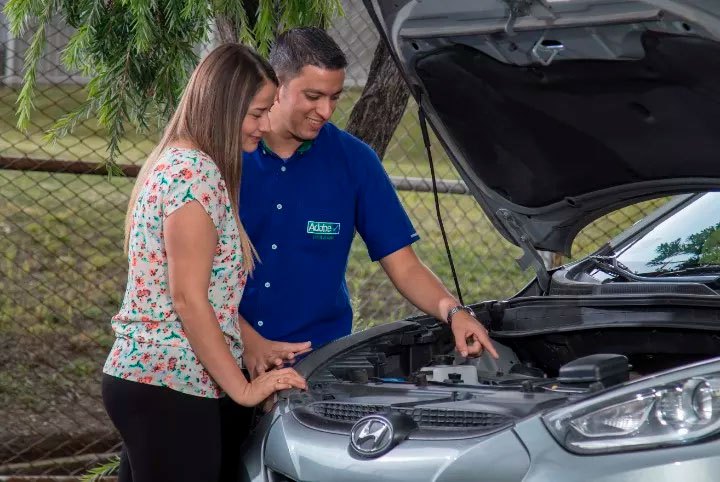 What car rental insurance should I purchase?
We at Adobe want your rental experience to be safe, positive, and hassle-free. We know that navigating the road's in a foreign country can be difficult; and unfortunately, accidents do happen. For these reasons, we offer Extended Protection Coverage (SPP). For a low daily rate, rest assured that we at Adobe have you covered!
If you decide to not purchase the SPP coverage, we highly recommend our Adobe LDW over your credit card provider's. Why? Because with the LDW, you'll only need to pay the $1000 deductible and nothing more. On the contrary, your credit card's insurance requires that you pay the total amount of the damages upfront, and wait to be reimbursed.
What are the rules I must follow to ensure my Adobe rental car coverage?
Clients who do not follow the Adobe rules and regulations regarding car rental coverage will forfeit coverage benefits. Be aware that the PLI, LDW (from Adobe or another provider), or the SPP will not apply under the following circumstances:
Failure to report an incident (collision or damages) to Adobe Rent a Car Company immediately after the event occurs.
If the driver is under the influence of drugs or alcohol at the time of the event.
If the driver is not authorized or inscribed as an additional driver in the Adobe rental contract and damages occur.
Any damages incurred while driving on unauthorized terrain, including rivers, lakes, beaches, mangroves, flooded roads, or "off-road" conditions (not officially recognized roads).
Failure to comply with the legal claim process with the corresponding insurance company. This includes, but is not limited to:

Failure to report the incident to the Transit Police.
Failure to report the incident or claim to the corresponding insurance company.
Failure to comply with all legal process requirements.
Can I rent a car without insurance?
No, you cannot rent a car without insurance in Costa Rica. Even if you purchase private international insurance coverage for you and your family in your home country, Costa Rican law does not recognize such plans for vehicle rentals.
Contact your Adobe Rent a Car representative if you have questions or concerns about your car rental coverage
We at Adobe Rent a Car want your vacation or business trip to be as positive and as worry-free as possible. Feel free to contact one of our bilingual representatives with any question or concerns you might have. E-mail info@adobecar.com; or call: +(506) 2542-4800; toll-free from the U.S. and Canada: +1 (855) 861-1250 (between 8:00 a.m. and 5:00 p.m. Central Time).